Introduction Myanmar
Discover Myanmar the mystical land of hills and valleys, mountains, and beaches, temples, and jungles. In the North, there is the Himalayan border with Tibet. In the East, you have the thick teak clad hills of the famous Golden Triangle and the confluence of the Mekong river with Thailand and Laos. From the plains of Mandalay, further down to the Ayeyarwaddy delta and down into the hundreds of scattered, tropical islands of the Andaman sea, the visitor can only be in awe for the beautiful things former Burma, Myanmar has to offer. The country has a stunning history and culture. A culture and way of life you don't find easily anymore in South-east Asia due to rapid development. It offers the visitors a great insight into this amazing ancient culture. Although there are still some ongoing political problems, Myanmar is a great country to travel to.
Background information Myanmar
Myanmar has been inhabited since at least 2500 BC. Myanmar is a mix of people from different ethnic backgrounds. The Tibeto-Burman migrated from Northwest and the Mon-Khmar from the Southeast.
Tibeto-Burmanare known as the Pyu race, descending from the earliest civilization.  They founded three kingdoms, Beikthano, Hanlin and Thayekhittaya which flourished from the 3rd century til the 9th century BCE.  The Rakhine established small kingdoms along the Western coast, Dhanyawaddy (4th to 6th century), Wethali (4th to 9th century) and Mrauk U (13th to 18th century). The Mon occupied the area around Thaton, even until this present day. From the eastern Himalayas, the Bamar came to the South of Myanmar around the 8th or 9th century. Later the Bamar moved further to central Myanmar, a region that has since been the real cultural heart land and of Myanmar. The Bamar had a long and complicated struggle with the Mon in the 11th century.  The great KingAnawahta ascended the throne and the First Myanmar Empire in the central plains became a fact. Due to the efforts of King Anawahta the Theravada Buddhism became the main religion and flourishes still today. The beautiful temples in Bagan find their origin in this period.  When the Tartars invaded from the North in 1287 under the command of Kublai Khan the Bagan kingdom started falling into ruins and several smaller kingdoms were founded. In 1531, when Prince Tabin Shwe Hti ascended the throne he founded the Second Myanmar Empire. In 1550,all Myanmar were reunified under the King Bayint Naung. With Bayint Naung's death in 1581, his successors did not have his vision or strength and the Kingdom of Hanthawaddy went into decline. In 1636, the capital was shifted north from Bago toInwa. In the 18th century, hill tribes started to raid central Myanmar which lead to a new decline. During this period The Mon established their own Kingdom in Bago. When king Alaungpaya came to power in 1752, he founded the Third Myanmar Empire and the Konbaung Dynasty of monarchs, who were to be the last kings in Myanmar.  The conquest of the lower Myanmar by Alaungpaya was marked by his renaming of Dagon, a small town where the great Shwedagon Pagoda is situated, to Yangon meaning "End of Strife". During his reign and throughout the rule of his decedents, European were regular visitors to the country and court. It was the time of French, Dutch and British imperialism in the Asian region. Myanmar fell completely into British hands in 1885 and the last Monarch, King Thibaw and his family, were exiled to India. The British ruled until Myanmar became independent on 4th January, 1948.
Geography Myanmar
Myanmar situates between some large Asian states. Bordering with Bangladesh and India in the west, with China in the Northeast and with Thailand and Laos in the East. Myanmar covers an area of 676,577sq km and has a coastline of 2051 km long touching withIndian Ocean. In the North, Myanmar touches the Himalayas mountain ranges and has snowy mountains. The highest mountain,"Mount Kahkaborazi" is in Kachin state. With its peak of 5881 m high, the snowy mountains are a great destination. Unfortunately, this area is still off limits to tourists. In the Chin State, bordering India lies "Mount Victoria", on an altitude of 3053 m. In the east lies the Golden Triangle. It's the Shan State bordering with Laos and Thailand. The landscape of Myanmar is quite diverse.  From the mountains in the North to the plain dry zone with its tropical climate in Central Myanmar. Central Myanmar is also the location where the famous Archeological sites of Bagan and Mandalay are situated.
Myanmar has some big rivers. From the hilly regions in the North flows the mighty Ayeyarwaddy River across central Myanmar and ends into the sea in the South. River (2000 km) flows from the hilly region in the North across the central Myanmar and empty out to the sea in the South. Some other main rivers are the Chindwin, joining the Ayeyarwaddy between Mandalay and Bagan, the Sittoung (non-navigable due to strong currents) and the Thanlwin river that forms the border between Myanmar and Thailand. The famous Mekong River forms the border between Myanmar and Laos.
Myanmar has three mountain ranges.  One from South to North, one at the east, one at the middle and one at the West. All the mountain regions form a natural barrier and protect Myanmar against storms. In the mountainous areas, you will find ancient forests of teak and other hardwood.
Along the coastline, you have around 800 islands with beautiful preserved coral reefs.Less
Less than half of the country is still covered by forest: tropical rainforest, mangrove forest, bamboo forest and in the more temperate zones deciduous forest, pine forest, and grass steppe. In the dry areas are all kinds of cacti and acacia species. The fauna is rich in different species: elephants, leopards, bears, tigers, rhinos, tapirs, monkeys, snakes, and butterflies.
Culture Myanmar
Myanmar's population includes dozens of different racial and ethnic groups, including the Mon, Burmans, Kachins, Chins, Shans, Rakhine, and Karens. Each of these ethnic groups has historically dominated a particular area of the country.
Burmese people are very friendly and outgoing people. Most of them follow theBudhist customs. So you shouldn't touch a person on the head as the head is the highest part of the body. Patting a child on its head is considered dangerous for the child'swell being. It's also considered improper to point your feet at someone or to lose one's temper or show much emotion in public. Footwear should be removed when entering someone's house or a temple complex.
You will notice that women of all ages and children are coating their faces with a yellowish white substance. This is called Thanaka, and it's the beauty secret of the Burmese woman. The Thanaka wood bark is rubbed on a whetstone with some drops of water.
Thanaka is like an organic medication for the skin condition. Since it's mildly astringent and emits a fragrant aroma, it 's nice to use as a combination for skin conditions, perfume, and as cosmetic.
Thanaka also cools the skin. It tightens the pores and prevents pimples, as well as being a most effective sun block. On the paddy fields, the most woman put a thick layer of Thanaka on their arms and faces as protection from the burning sun. For the city girls, Thanaka is often applied as natural make-up and for its fragrant aroma.
Religion Myanmar
Almost 90 percent of the people are Buddhists. They follow the Theravada form of Buddhism, which is also known as Hinayana Buddhism. In Theravada Buddhism, it is up to each to seek salvation and achieve nirvana. Buddhism came to Burma by missionaries in the third century B.C. sent by the Indian emperor Ashoka.
Buddhism is also followed by many non-Burmese ethnic groups. While they all follow Theravada Buddhism, there are some differences between the beliefs and practices. Some methods include animistic elements that reflect belief systems predating the introduction of Buddhism.
4 percent of the population is Christian, 4 percent is Muslim, 4 percent is Hindu, and 1 percent is animist.
Language Myanmar
Burmese is a Tibeto-Burman language. The alphabet is derived from South Indian scripts. Burmese is the national language, but there are many regional languages like Arakanese, Intha, and Taungyo (or Tavoyan). They are spoken as a second language by most educated members of other ethnic groups. Many educated urban residents speak English as a second language. English is not widely spoken among the population as a whole. The teaching of English in schools was banned from 1966 to 1980. So in rural areas, it might be difficult to find an English speaking person.
Holidays Myanmar
Public Holidays in 2016
| | | |
| --- | --- | --- |
| | Date | Occasion |
| | 04-01-2016 |  Independence Day |
| | 10-01-2016 | Kayin New Year Day |
| | 12-02-2016 | Union Day |
| | 02-03-2016 | Peasants' Day |
| | 23-03-2016 | Full Moon Day of Tabaung |
| | 27-03-2016 | Armed Forces Day |
| | 11-04-2016 to 20-04-2016 | Maha Thingyan (Water Festival) long holidays |
| | 01-05-2016 | May Day |
| | 21-05-2016 | Full Moon Day of Kasong |
| | 19-07-2016 | Full Moon Day of Waso (Beginning of Buddhist Lent) |
| | 19-07-2016 | Martyr's Day |
| | 16-10-2016 | Full Moon Day of Thadingyut (End of Buddhist Lent) |
| | 14-11-2016 | Full Moon of Tazaungmone |
| | 24-11-2016 | National Day |
| | 29-12-2016 | Kayin New Year Day |
| | 25-12-2016 | Christmas Day |
Festivals Myanmar
THINGYAN WATER FESTIVAL
The Water Festival, Thinngyan, is a unique and colourful occasion in Myanmar. Thinngyan" falls on the last four days before Myanmar New Years day, which is in the second week of April roughly on the twelfth or thirteenth, according to the Gregorian calendar. During Thinngyan, people throw water at each other. They believe that Thinngyan water has the power to cleanse the evil and sins of the old year.
While Thinngyan is a time for fun, it is also a time for religious reflection. People go to temples to do merit and offer food to monks, pay homage to elders and bath Buddha images. Food is prepared and offered to one and all. Young people pay respects to their elders by washing their hair, cutting their nails and offering them gifts.
NAT PWE (NAT-FESTIVAL)
A Nat is a special kind of spirit. It originates from their Hindu roots and prehistoric animistic cultures. Nats can be found at every gate-post, village entrance, and temple, standing guard in their nat shrine (nat houses).
Nat-Pwe illuminates the still active cult of the thirty-seven nats in the forgotten land of Burma. Difficult to define, Nats are the beings between a spirit and a god. They are powerful beings, hard to placate and easily upset, that can be bestowed both good fortune and bad luck on their followers. The cult has numerous devotees, shrines and annual festivals of particular Nats.
KO GYI KYAW SPIRIT FESTIVAL
Ko Gyi Kyaw is a happy spirit who loves to drink and gamble and see his worshippers sing, dance. He's the patron of the gamblers. This annual festival in his honor is celebrated in his home town, Pakhan in Yayza Gyo Township for eight days.
TAUNG PYONE SPIRIT FESTIVAL
Taung Pyone belongs to the 37 well-known Myanmar Nats. This Spirit Festival is a famous festival usually held in August at Taungpyone near Mandalay. According to tradition, Nats are spirits that must be appeased or they will wreak havoc in peoples' lives.
YADANA GU SPIRIT FESTIVAL
This festival honours the mother of the two Taung Pyone spirit brothers. She is the Goddess of Popa, and her main shrine is on Popa Crest, near Bagan. She is a very powerful spirit and protector of women.
KASONE FESTIVAL
Kasone Festival is the ritual event of pouring water on the Bodhi tree. The festival takes place during the full moon day of Kasone, known as the Buddha's day. Pilgrims pour water on the Bodhi trees in pagoda compounds to keep them fresh in the summer heat of May.
THTA-MANÉ FESTIVAL
This traditional nationwide festival is celebrated on or around the full-moon day of Tabaung.  Although the name comes from the food made of glutinous rice cooked with groundnuts, coconut shreds, sesame oil, ginger, and garlic, it's a celebration of a good harvest.
HTAMANE'
Htamane' is made of sticky rice and is a famous Myanmar traditional dish. Sticky rice is the main ingredient together with cooking oil, peanut, sesame, coconut flakes, garlic, onion, and water.  It's cooked in a huge pan/wok on a big stove heated by firewood. As the diameter of the pan/wok is over 3ft strong men are needed to handle the pan. Continuously stirring is required for hours. When ready it's offered to Buddha and the monks. The rest is shared with the neighbours.
FESTIVAL OF LIGHT
Myanmar has 2 festivals of light. One in October and one in November (Thadingyut Lights Festival and Tazaungmone Lights Festival).
The Thadingyut Lights Festival is held during the full moon in October, and it marks the end of the Buddhist Lent. During this three days, festival houses and streets in the cities and the towns are brightly illuminated. People go to pagodas to do meritorious deeds. Besides fun, it's mainly a thanksgiving and paying homage to teachers, parents, and elders.
The Tazaungdaing Lights Festival is held during the full moon in November.  Houses and public buildings are colorfully illuminated. Kathina robes and other requisites are offered.
Food & drinks Myanmar
Like in most Asian countries rice is the main ingredient except in the highland areas where rice 's hard to grow. In those areas, rice, millet, sorghum, and corn are eaten. Next to the rice a raw salad of leaves, fruit, or vegetables; soup, curries of fish, meat, prawns, or eggs are served. Besides chilli, curries are seasoned with fermented fish or shrimp paste. A variety of cultivated vegetables and wild greens are eaten as well as bamboo shoots. Meals are often accompanied by lentils, pickled relishes, and balachaung (made from dry fried prawns). It's very common to eat fresh food after a meal. The Burmese pay great attention to food – in the eyes of the Burmese, eating is an important social activity.
Most Burmese take a morning meal and an evening meal before it's dark. The food is, like in India eaten with the fingers and served on a large platter. The Burmese mostly eat around a low table, sitting on mats. Most of the time they will drink water with their meals. You will notice Burmese people enjoying fired insects or Chinese pastries as a snack. In between, they will drink tea. Tea shops are found in every city, town, and large village. These tea shops are important for the social contacts of the locals. You will find many street stalls in the towns offering a variety of food. There are that many restaurants offering Burmese food. Most of them serve Indian or Chinese food. In the hotels and the guest houses, you will often find English food.
Tea is the national drink. Tea is served for free during meals. Like in India they also drink the strong black tea sweetened with condensed milk. Local soft drinks are sweet except Lemon Sparkling. Nowadays, Pepsi and Sprite is sold in stalls. Myanmar has two beer brands: Tiger and Myanmar. Locals don't drink much alcohol, a Buddhist tradition of abstinence. They are also some local spirits: Mandalay Rum and Dry Gin. Foreign brands are expensive and often only available in luxury hotel bars.
Never drink tap water. Buy bottles of purified drinking water. Pay attention that the bottles have their original seal. Don't use ice cubes in your Coke, as they are made from tap water. Even brush your teeth with bottled water.
Tips & gratuities Myanmar
Although tips are very common in Asia, they are not in Myanmar. For waiters, luggage porters, maids, bus drivers, taxi drivers and tour guide gratuities are a nice addition to their meager wages. Small gifts are appreciated, such as pens, cigarettes, and perfumes. If you should have some old cassette tapes of Western music, they will appreciate it as it's difficult to find this in Myanmar. Burmese are fond of Western T-shirts, so if you have some you don't wear anymore, they will be euphoric with them. As an act of politeness, they will initially refuse offered gifts. In basic restaurants or food stalls, it's not common to give tips. Drivers expect tips (guideline: € 0.50 per passenger per day), at least if you are happy with their service. For tour guides, the guideline is € 1 per passenger per day.
Weather & climate Myanmar
Myanmar has a tropical dry and wet monsoon climate. Rain starts from mid-May until late October. From November to mid-May it's dry season and almost no rain. The months of February to April, especially in the lowlands, are hot and dry. During this period, temperatures can rise well above 35 ° C.
Myanmar has 3 seasons: Summer, Rainy Season and Winter.
The summer is from March to June. Rainy Season is from Mid-May to the end of October and Winter is from November to February.
Due to the Myanmar's topography, the temperature and rainfall differ from region to region. During Winter temperature is pleasant throughout the country. In the highlands, the temperature can drop to near freezing point at night.
Rainfall also varies region wise. Like in July, it only rains  95 mm at Bagan and Mandalay while it rains 550 mm in Yangon. Best time to visit Myanmar depends on the region you're going to visit but in general, we can say that the best time to visit are the months of October to February.are cooler, and it is the dry season; making it a very suitable for visiting Myanmar.
MONTHLY TEMPERATURE RECORD IN 'C –
| | | | | | | | | | | | | | |
| --- | --- | --- | --- | --- | --- | --- | --- | --- | --- | --- | --- | --- | --- |
| | States and Divisions | Jan | Feb | Mar | Apr | May | Jun | Jul | Aug | Sep | Oct | Nov | Dec |
| | Kachin State | 17.7 | 19.7 | 23.1 | 26.3 | 27.8 | 27.8 | 27.7 | 28.1 | 27.5 | 25.9 | 21.9 | 18.5 |
| | Kayah State | 17.4 | 19.6 | 23.6 | 26.2 | 26.1 | 24.9 | 24.1 | 4.0 | 24.3 | 23.3 | 21.1 | 17.8 |
| | Kayin State | 25.5 | 27.0 | 29.5 | 31.2 | 29.5 | 27.0 | 26.5 | 26.4 | 27.6 | 28.8 | 28.0 | 25.9 |
| | Chin State | 10.3 | 12.2 | 15.7 | 17.4 | 19.2 | 19.4 | 19.5 | 19.2 | 19.0 | 17.5 | 14.5 | 9.9 |
| | Sagaing Division | 20.7 | 23.3 | 27.6 | 30.8 | 32.0 | 30.7 | 30.4 | 29.9 | 29.0 | 27.7 | 25.2 | 20.9 |
| | Tanintharyi Division | 26.8 | 27.3 | 28.6 | 29.2 | 28.1 | 26.9 | 26.3 | 26.2 | 26.4 | 27.0 | 27.1 | 26.1 |
| | Bago Division | 23.6 | 25.1 | 29.4 | 30.1 | 29.3 | 26.7 | 27.0 | 26.3 | 27.0 | 27.5 | 26.4 | 23.7 |
| | Magway Division | 20.9 | 23.4 | 27.7 | 30.8 | 30.9 | 28.5 | 27.8 | 27.5 | 27.8 | 27.4 | 24.4 | 21.2 |
| | Mandalay Division | 21.8 | 24.5 | 28.4 | 31.6 | 31.6 | 30.6 | 30.7 | 29.9 | 29.6 | 28.5 | 25.5 | 21.8 |
| | Mon State | 25.4 | 25.5 | 28.8 | 30.3 | 28.6 | 26.6 | 26.2 | 26.2 | 27.0 | 28.0 | 27.2 | 25.3 |
| | Rakhine State | 21.0 | 22.7 | 25.8 | 28.6 | 29.0 | 26.9 | 26.5 | 26.6 | 27.3 | 28.0 | 26.5 | 22.8 |
| | Yangon Division | 24.9 | 26.5 | 29.0 | 30.5 | 29.4 | 27.4 | 26.9 | 26.6 | 27.1 | 27.6 | 27.0 | 25.0 |
| | Shan State | 15.3 | 17.0 | 20.5 | 22.4 | 22.2 | 21.3 | 20.9 | 20.6 | 20.8 | 20.0 | 17.9 | 15.4 |
| | Ayeyarwady Division | 24.1 | 25.2 | 28.3 | 30.4 | 30.0 | 27.9 | 27.1 | 27.1 | 27.4 | 28.0 | 26.9 | 24.6 |
– MONTHLY RAINFALL RECORD IN INCHES –
| | | | | | | | | | | | | | |
| --- | --- | --- | --- | --- | --- | --- | --- | --- | --- | --- | --- | --- | --- |
| | States and Divisions | Jan | Feb | Mar | Apr | May | Jun | Jul | Aug | Sep | Oct | Nov | Dec |
| | Kachin State | 12 | 25 | 32 | 28 | 218 | 381 | 454 | 320 | 345 | 189 | 47 | 12 |
| | Kayah State | 0 | 5 | 12 | 33 | 125 | 128 | 145 | 232 | 177 | 88 | 48 | 5 |
| | Kayin State | 1 | 9 | 13 | 35 | 314 | 850 | 1077 | 1063 | 536 | 200 | 30 | 12 |
| | Chin State | 5 | 23 | 51 | 82 | 171 | 266 | 285 | 305 | 251 | 154 | 80 | 6 |
| | Sagaing Division | 3 | 13 | 105 | 31 | 145 | 311 | 426 | 315 | 315 | 177 | 38 | 4 |
| | Tanintharyi Division | 13 | 31 | 38 | 77 | 417 | 874 | 1055 | 1204 | 643 | 303 | 27 | 10 |
| | Bago Division | 0 | 4 | 16 | 26 | 186 | 450 | 495 | 521 | 352 | 148 | 57 | 2 |
| | Magway Division | 0 | 6 | 15 | 21 | 103 | 132 | 133 | 202 | 183 | 172 | 66 | 8 |
| | Mandalay Division | 0 | 5 | 8 | 29 | 106 | 145 | 136 | 168 | 156 | 112 | 45 | 4 |
| | Mon State | 2 | 9 | 16 | 54 | 463 | 1115 | 1247 | 1265 | 653 | 261 | 36 | 10 |
| | Rakhine State | 5 | 19 | 13 | 29 | 324 | 1355 | 1415 | 1126 | 615 | 253 | 161 | 9 |
| | Yangon Division | 0 | 10 | 14 | 17 | 234 | 583 | 611 | 609 | 361 | 179 | 48 | 2 |
| | Shan State | 3 | 10 | 17 | 54 | 136 | 187 | 227 | 258 | 216 | 160 | 85 | 12 |
| | Ayeyarwady Division | 0 | 1 | 3 | 20 | 223 | 610 | 633 | 703 | 376 | 181 | 77 | 9 |
Population 

Myanmar

Myanmar has a  population ranging from 41.7 million to 47 million. Lost official number dates from 1995. The government recognizes 135 ethnic groups (also referred to as races). The largest ethnic group is the Burmese, accounting for about 68 percent of the population. Other major ethnic groups include the Shan (about four million), Karen (about three million), Arakanese or Rakhine (about two million), Chinese (over one million), Chin (over one million), Wa (about one million), Mon (about one million), Indians and Bengalis (about one million), Jingpho (less than one million), and Palaung (less than one million). With the exception of the Chinese, Indian, and Bengalis, each minority group occupies a relatively distinct area.

The majority of the population live are farmers and 70% live in rural areas. The capital Yangon has about four million inhabitants. There are several other cities with more than 100,000 residents, like Mandalay and Bago.

Most Burmese people live in the central part of the country: in the flat fertile areas around the Ayeyarwady river. The mountainous areas of the country are inhabited by minority groups like the Shan, the Mon, the Karen, the Chin, the Kayah, Padaung and the Palaung. In these areas, the central government has little influence and the recent history of the country shows a continual conflict between the military regime and these minority groups.

The great diversity of peoples and cultures makes the country difficult to steer, but that diversity makes the country so interesting and attractive for travellers.
Practical information Myanmar
Entry points Myanmar
BY AIR
You can reach Myanmar by plane from the neighbour countries, but there are also some flights from Europe.
BY LAND ROUTE
To enter Myanmar by land is permitted to Thai, Chinese and Indian tourists with border passes and third party tourists with visa at designated checkpoints along Myanmar's borders with Thailand, China, and India. Prior permission is required for tourists entering the country through border checkpoints.
Border checkpoints are Muse, Nam – Khan, Kyu – gok, Lwe – je and Kun – lone from Yunan Province of China and Tachileik, Myawaddy, Three Pagoda Pass and Kawthaung from Thailand.
BY SEA
Myanmar has a river port where Ocean-going vessels can berth year round. This is the place where big cruise ships arrive.
Communication Myanmar
Posting mail from Myanmar to Europe takes about a week (if sent from Yangon). Sending mail from smaller towns takes longer and is not always reliable. Be aware that in principle, all incoming and outgoing mail is checked so it could arrive opened or not arrive at all.
International calls can be difficult in Myanmar. There is a Central Telephone Office in Yangon from where you can try to make an international call.  It's the cheapest way, but it may take a long time before you are connected. The larger hotels in Yangon, Mandalay and Bagan, have a direct connection with foreign countries. The rates are steep. In rural areas, you can only connect with larger cities. The international country code for Myanmar is 0095.
For many years SIM cards in Myanmar were expensive and difficult to get. Cards are sold by Telenor, Ooredoo, and MPT. The price of a SIM card is K1.500. You can buy top-up cards. Following cards are available at retailers in downtown Yangon, Mandalay, and the airport as well as in the larger towns and touristic areas: K1000, K3000, K5000 and K10.000
Look for the following logos: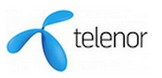 If you want to buy a SIM card as a foreigner, you need copies of your passport photo page and VISA page. You also need a passport picture. SIM cards are 3G mobile data enabled, and both standard SIM and micro SIM cards are available.
International roaming with some foreign mobile networks is possible. As the situation is changing rapidly better check with your provider upfront. Sometimes you may notice that data usage or SMS text messaging is blocked. If that is the case contact an official network shop for advice. Networks are not always reliable, certainly in rural areas. For local calls you can use landlines with phone stands you find in the streets or shops. The phone stands used to be the easiest way to make local calls. They can still be found on streets and in stores around Myanmar. International calls are significantly more expensive (over $5 per minute). They are only reliably in hotels. Be careful, as you may be charged for calls that fail to connect. In Myanmar business have several phone numbers, as calls sometimes don't connect and lines can go dead. The land code for Myanmar is 95. Be aware that calling to Myanmar can be difficult. Calls will often not connect, particularly to numbers outside the main cities.
The Internet is surprisingly widespread. There are many internet cafés and often hotels have wifi. However, the speed can be very low especially in rural areas. You can find free wifi at many restaurants and bars.
Money Myanmar
The national currency in Myanmar (MMK) is the Kyat, divided into 100 pyas. You have notes of 1, 5, 10, 20, 50, 100, 200, 500 and 1000 kyat. Coins are worthless and are rarely used. It might be wise to bring US dollars, as these are often used as payment. It is not allowed to carry kyats in or out. For the current exchange rate see www.oanda.com.
Traveller's cheques, credit cards, and debit cards can't be used. Money exchange on the black market is illegal in Myanmar, but it's quite common. If you go to rural areas, change dollars upfront to Kyat in the cities or airport, because there are not many banks outside the towns.
NOTE: In Yangon, Mandalay and Bagan, you can now withdraw cash with Visa credit card. Please keep in mind however that ATMs often can be faulty, and that ordinary debit cards are not accepted. It is advisable to bring U.S. dollars cash. For $ 100 bills you get the best price. It is also useful to bring some small bills. Make sure to bring new bills as crumpled banknotes are refused.
Visa Myanmar
All visitors to Myanmar are required to carry a valid passport and a Myanmar visa. Make sure your passport is valid for six months beyond the intended stay. Visa applications may be made at any Myanmar Embassy or Consulate or online
Tourist visas are valid for three months and are issued to independent (FIT) or group tour travelers (GIT). Single-entry tourist visas are available for 28 days, and may be extended in Myanmar.
Overland entry is permitted to Thai, Chinese and Indian tourists with border passes and third party tourists with visa at designated checkpoints along Myanmar's borders with Thailand, China, and India. From 01/09/2016, eVisa can be used to enter Myanmar from the following three land border checkpoints, between Myanmar and Thailand: Tachileik, Myawaddy, and Kawthaung.
Besides of getting visas at the embassies and consulates, Myanmar has an online e-visa system. It is designed to simplify the process for visitors – particularly for those who don't have a Myanmar embassy. For e-visa applications, go to e-visa for Myanmar. Citizens of 100 countries are eligible for Myanmar e-visas. Check out the website if you can apply for an e-visa.  For a list of Myanmar embassies and consulates around the world, there is also a list available on that same website.
Due to the sensitive political situation in some border regions, entry and exit via land borders are restricted. Particularly for the borders with China and India, you require special permits.
Tourist visas are valid for 28 days, which can be extended for a further 14 days. A price of US$3 per day (plus a one-off $3 administration fee).
Do not apply for your visa too early: the period of visa validity (i.e. your Myanmar entry date) may range from one to three months.
Do not apply for your visa too late: embassies and consulates can take two weeks or more to process your application, but this changes from country to country. If you are from a country that does not have a Myanmar embassy or consulate, it will take longer still.
A single entry tourist visa will typically cost around US$25 (an e-visa will cost $50). Depending on the country you are applying from, the application procedures may vary.
Clothing Myanmar
As Myanmar is a tropical country you should wear thin clothes. For the evening, it's better to wear a high-necked T-shirt with long sleeves as a protection against mosquitoes. If you travel from November to February a warm sweater or jacket can come in handy as it might be cool in some states like the Shan State (Kalaw and Inle Lake). Don't bring too many clothes. If you need something extra, you can buy it locally at cheap prices. During the hot season we advise to bring a hat or umbrella to protect yourself from the burning sun. Better spend the hottest hours in the shade. A raincoat can come in handy if you travel during the rainy season. A pair of good walking shoes and some slippers is all you require. Remember that all shrines in the country (even though they look like a heap of stones, as they do in Bagan) should be entered barefoot.  If you wear slippers it's easier as you might visit multiple temples are shrines a day. Please respect the culture of the Burmese and don't dress like you should in the <western world. Shorts for men are considered ridiculous and shameful for women.
Essential items to bring are: sunglasses, sunscreen (very difficult to get in Burma), anti-mosquito pen, toiletries, towel, a first aid kit, a hat, photographic or cinematographic equipment and enough memory cards, some extra batteries, a flashlight, a pocket knife (If you take a domestic flight, don't put it in your hand luggage), passport with visa, sufficient cash in dollars, copies of your passport and travel insurance, some spare ID pictures.
Better bring a bag or a backpack instead of a hard case because these are harder to transport. Also bring a small backpack for your daily excursions.
Opening hours Myanmar
Shops: Monday to Saturday 9.30am to 6 pm or later; many stores are open on Sunday, some markets are closed on Mondays
Restaurants: all week 8 am to 9 pm
Internet cafes: all week 9 am to 10 pm
Banks: Monday to Friday 9 am to 4 pm
Post offices and other government offices: Monday to Friday 9.30am to 4.30pm. For postal services, go to postal services.
Business Office hours: Monday to Friday 9 am to 5 pm; some offices are open on Saturday
Electricity Myanmar
The supply of electricity is unreliable. Blackouts frequently occur, especially in rural areas. Be sure to bring a torch for the outages, particularly if you are staying in a budget accommodation. Most luxury and mid-range hotels have generators available 24 hours a day.
Electrical outlet in Myanmar is 220-240 Volts. Electrical sockets tend to be one of the two European standard types: the 'Type C' Europlug and the 'Type E'/'Type F' Schuko. It is advisable to take a universal adaptor to make sure you can always plug in your equipment.
Safety Myanmar
Myanmar is a very safe country to travel to.  Be aware that some regions are off limit to visitors, in particularly border areas. Yangon is among Asia's safest large cities, with no areas that to avoid.
The vast majority of people in Myanmar are friendly and helpful, but there are things you should consider while traveling in Myanmar:
Roads, pavements are often in bad shape or under repair. Pavements often have big holes, so you should watch out where you step, especially at night. Traffic is not as organised as we are used too. At night they even often drive without lights.
Some areas, especially border areas are restricted. You will notice checkpoints for ID control when traveling in these regions. Although independent national groups have signed a ceasefire, it's better to avoid these areas. Certainly, never go alone to these regions.
Avoid large public gatherings and demonstrations as sometimes these can get out of control.
Never drink tap water as it is not safe to drink. Always drink bottled water, even to brush your teeth.
Footstalls don't follow the western standards, but you can enjoy the streetfood. As a precaution bring some meds against diarrhoea.
Myanmar has some poisonous and potentially deadly animals – be aware of them! Diseases such as rabies are prevalent amongst animals like dogs and monkeys, and can be extremely dangerous for humans. Snakes bites can also cause illness and can be life-threatening.
For a woman, it is safe to travel alone, but we advise not to wear short skirts and bare shoulders. It might attract some unwanted attention or accusing looks in a country that is deeply Buddhist. Sometimes women are restricted from specific areas of religious sites, such as Mount Kyaiktiyo. Woman are not allowed to touch the golden rock.  A woman should avoid physical contact with monks. A friendly conversation is perfectly acceptable.
For people with a disability, it's tough to travel in Myanmar. Most buildings don't have facilities for wheelchairs.
Health Myanmar
VACCINATIONS
Check upfront which vaccinations are necessary. This might depend on the region you're traveling to. Consult a doctor or a specialised institute minimum 8 weeks before leaving.
If you take any medication, make sure to bring enough for your entire stay.
Public hospitals can't be compared with Western hospitals and should be avoided. Outside Yangon it's difficult to find the proper medical care. If you're outside Yangon and need care, contact the bigger hotels, or ask your guide for a recommended doctor who has experience in treating foreigners. In hospitals, you sometimes need to pay upfront. Some clinics accept international credit cards. Make sure you have a comprehensive travel insurance when going to Myanmar.
Here is a list of recommended medical centers in Yangon area:
International SOS Clinic
Inya Lake Hotel compound, 37 Kaba Aye Pagoda Road
Telephone: +95 1 657 922
Website: https://www.internationalsos.com/locations/asia-pacific/myanmar
Parami Hospital
No-60, G-1, New Parami Road, Mayangone Township,
Yangon
Telephone: +95 1 657227, 660083, 657226, 657228, 657230, 657231
Email: info@paramihospital.com
Website: www.paramihospitalygn.com
Asia Royal Hospital
No. 14, Baho Street, Sanchaung Township
Telephone: +95 1 538055
Email: asiaroyal@asiaroyal.com.mm
Website: www.asiaroyalmedical.com
Bahosi Medical Centre
Bahosi Housing Complex, Lanmadaw Township
Telephone: +95 1 212 933
Email: Bahosi.med@mptmail.net.mm , bmc-kmyat@myanmar.com.mm 
Website: www.bahosi-med.com
Photography Myanmar
It's not allowed to take pictures of military installations, bridges, guard posts, etc.
Always ask permission if you want to take pictures of someone. Myanmar people are very friendly and won't mind if you take a picture, but it's polite to ask first.
Trips to Discover Myanmar
Myanmar highlights tour 14D/13N